Content Warning: The following photos contain material that maybe disturbing or traumatizing to some audiences.
April 11th, 2022 • Category
Photo
• Author: KECD Staff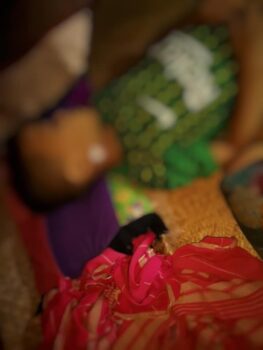 19 March 2022: Burma Army Mortars Kill Three Villagers Including a 7-Year-Old School BoyOn March 19th, 2022 at 9:00 p.m., SAC Light Infantry Battalion (LIB) #9 based at artillery unit #402 located in Wa Pa (Win Pa) village fired four mortar rounds into T'Maw Daw village, Tha Htu (Thaton) Township, Doo Tha Htu District while villagers were holding a religious event. The mortars fired by SAC troops killed three villagers, including a 7-year-old boy named Saw Eh Pho Sher whose parents' names are Naw Ta Poe Sein and Saw Maw T' Hku. The little boy went to Lay Hkger Kler School and was a KG student.