The 72nd Karen Revolution Day, attended by nearly 20,000 people
February 17th, 2021 • Category
News
• Author: JORSHEE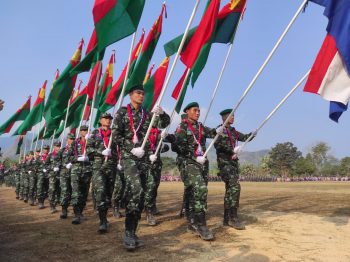 Today, the 72nd Karen Revolution Day was celebrated by more than 10,000 people and was held in Htee Law Thei Hta Village, Htee Thabalutha Tract, 5th Brigade of the Karen National Union (KNU) under the Karen National Liberation Army.
The event will be held from January 27, 2021. A concert was held with Karen traditional boxers to encourage Karen comrades and the people. On January 31, 2021, during the 72nd Karen Revolution Day, 200 members of the Karen National Liberation Army (KNLA) held a military parade and honored veterans and leaders. Karen people from other country do not attend the ceremony every year.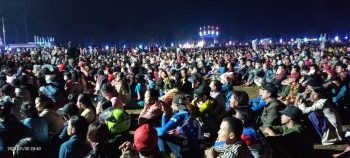 Nat Kyawt Village, Saw Hsa Lah Mu, who attended the ceremony, said: "I am encouraged to see all the cooperation. It is even more encouraging to see so many people coming from all over the country. It is up to the elders leader to win the Karen revolution. The comrades at the bottom believed that they were ready to obey orders.He said.
January 31, 1949 was declared the Karen Revolution, Every January, it is held at the KNU central level and at the respective brigades.