Karen National Day!
February 17th, 2023 • Category
News
• Author: KECD STAFF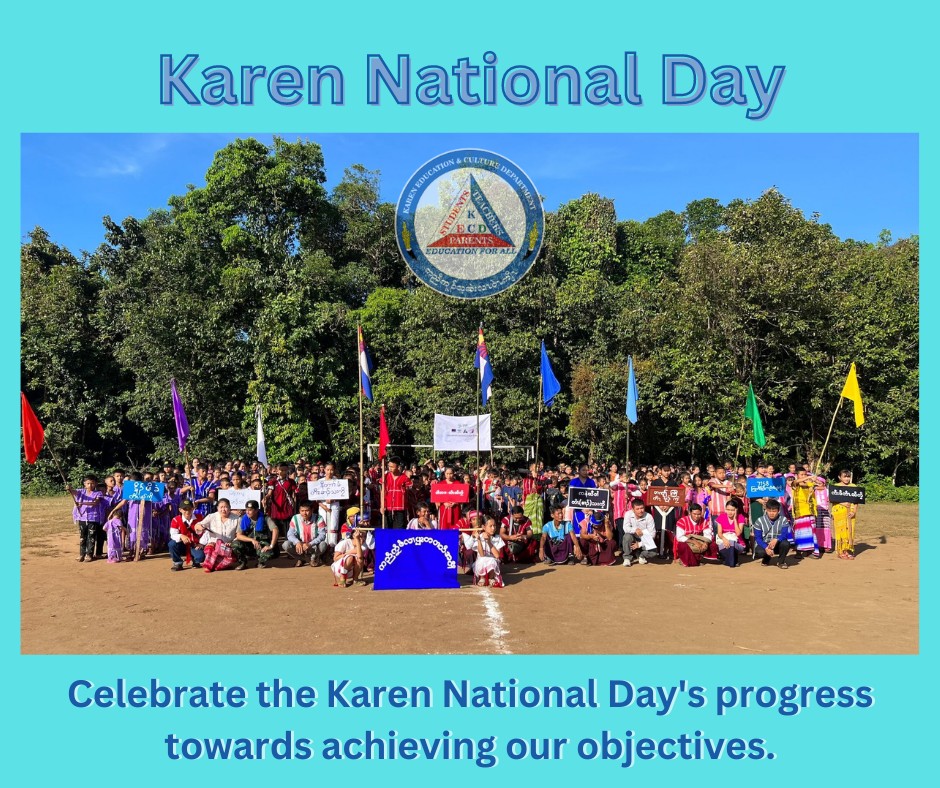 Today, let's celebrate Karen National Day! On this day in 1948, our Karen people demonstrated for freedom, equality, democratic rights, and communal harmony and peace.
Let's honor this spirit of resilience by recognizing our historic struggles. Celebrate the Karen National Day's progress toward achieving these objectives.
Issued by: Communications and Advocacy Unit, Karen Education and Culture Department (KECD)